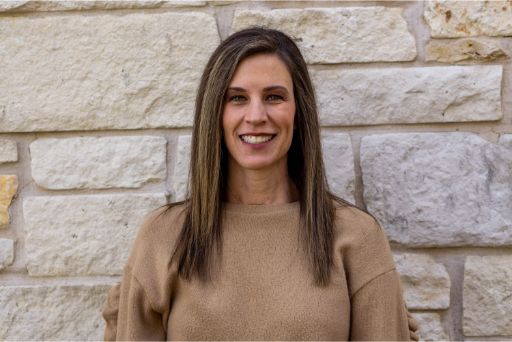 Melissa Balthazor
Owner and Clinical Director / MS, CCC-SLP
Kansas State University
Melissa Balthazor is the owner and clinical director of Round Rock Children's Therapy Center. She is also a practicing SLP who makes time to evaluate and treat clients because she loves it! She was born and raised in Baileyville, Kansas and received her M.S. in Communication Sciences and Disorders. She is ASHA certified and holds a Texas license.
Melissa has many years of clinical experience providing treatment to the pediatric population in public school settings (both at the primary and secondary levels) and pediatric outpatient clinics. Areas of expertise include spectrum disorders (e.g., Autism, Pervasive Developmental Disorder, and Asperger's Syndrome), Apraxia of Speech, Rett's Syndrome, Down Syndrome, phonological disorders, fluency disorders (i.e., stuttering), cognitive deficits, cleft lip and palate, and other general speech, language, and oral motor delays.
Additionally, she has attended numerous conferences and workshops to ensure that she and her team continually provide the most current methods of evidence-based treatment to every client. She has completed The Social Thinking Clinical Training Program Level 1-Assessment at Michelle Garcia Winner's clinic in San Jose, CA, The Lindamood-Bell Phoneme Sequencing Program, and the SOS Approach to Feeding.
In her free time, Melissa enjoys barre, reading, traveling, gardening and spending time with her husband, Colt, and her two boys, Oliver and Charlie.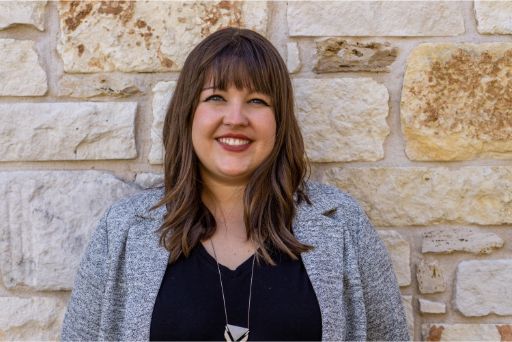 Kendall Harshberger
Occupational Therapist M.S,OTR/L
Indiana University
She has experience working with children with sensory processing disorders, developmental delays, and autism spectrum disorder. Kendall is passionate about fostering well-rounded independence in every child. In order to offer the most evidence-based approaches possible, she has taken continuing education courses in many areas of study, such as self-regulation, mindfulness, sensory processing, reflex integration, and interoception. She is NBCOT certified and licensed in the state of Texas.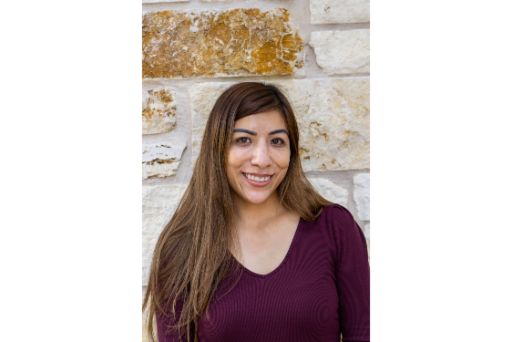 Christine Mata
Certified Occupational Therapy Assistant, COTA
Pima Medical Institute, El Paso Texas
Christine has been working as a Certified Occupational Therapy Assistant since 2017. For 1.5 years, her experience was in home health and school setting. During the last 3 years, she practiced in a pediatric outpatient setting. She is Autism Certified by the International Board of Credentials and Continuing Education Standards. Her goal is working with children to provide an array of techniques through activities to restore function to accomplish independence for daily living.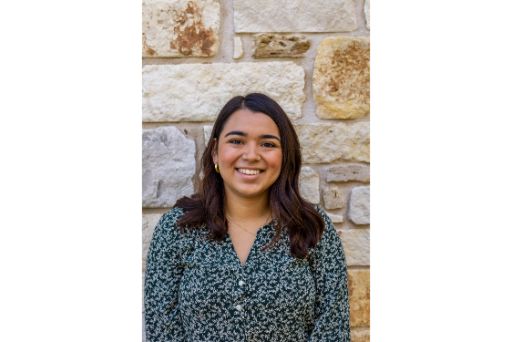 Abigail Cordova
Certified Speech Therapy Assistance, SLPA
University of Texas at Austin
Abigail Cordova is a SLPA here at Round Rock Children's Therapy Center. She was born in Faribault, Minnesota and raised in Del Rio,Texas. She graduated from the University of Texas at Austin, receiving her Bachelors of Science in Communication Sciences and Disorders. She is currently working to gain experience in the pediatric area before attending a graduate program. Being raised in a family of 8 has greatly influenced my trajectory and affinity to help and support those around me. She has a passion to work with children with speech deficits and she hopes to continue to help them achieve their goals and pursue their dreams.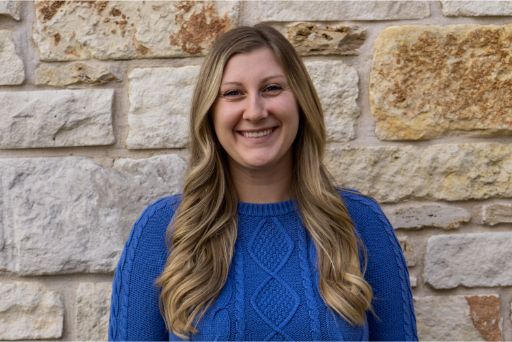 Alex Hunley
Speech Language Pathologist, MS, CCC-SLP
Baylor University
Alex graduated with a Master of Science in Communication Disorders from Baylor University. Her passion includes using a whole-child approach to promote long-term success of clients along with supplementary parent support and education. She has performed diagnosis and treatment of receptive language disorders, expressive language disorders, articulation, phonological processing, oral-motor function weakness, fluency, and pragmatic language disorders in infants, pre-school and school-aged children. In addition, Alex has also worked with clients who have hearing impairments as well as those who use augmented and alternative communication (AAC) systems. Alex is a licensed and certified speech-language pathologist who holds her Certificate of Clinical Competence through the American Speech-Language-Hearing Association (ASHA). She participates in continuing education courses and seminars to remain current on the most up to date therapy techniques and approaches.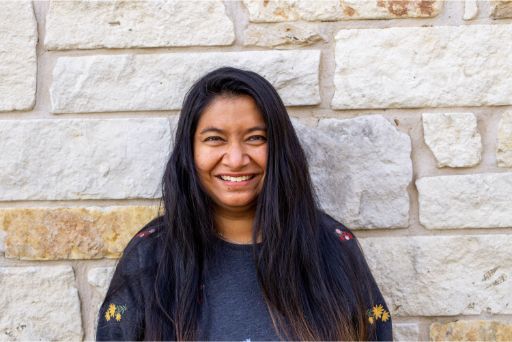 Upasana Das Sarma
Registered Behavior Technician
Iowa State University
Upa was born and raised in India. In the year 2008 she first stepped into United States to pursue her dreams of studying psychology. She did her undergraduate in psychology from Iowa State University and later on completed her masters in Psychology. She moved to Austin in the year 2016. After moving to Austin she was offered an ABA job at an outpatient clinic. Her love for ABA and helping kids with Autism started from there. Helping people, especially kids, to make this world a better place is something she always wanted to do for herself. Upa has been an RBT for the past few years. Currently she is doing her BCBA certification course. My dream is to bring positive changes in the lives of children with Autism and their families.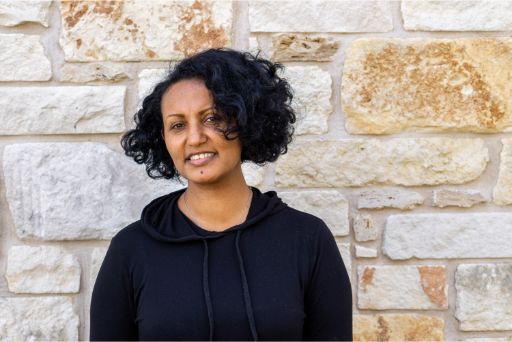 Senayit Berihun
Registered Behavior Technician
San Jose University
Sunny was born in Ethiopia. She has three beautiful children. She earned her Bachelors of Science in health science and Kinesiology from San Jose State University. She has experience working with children ages 2-18 old in various environments including , schools, home health, and clinical settings for the past 5 years. Sunny volunteered in RRISD Special Education Parent Advisory Committee as a campus representative. She has also worked in collaboration with speech, occupational, and behavior therapists to help kids with developmental delays, language impairment, and behavior challenges. I am credentialed as a RBT in the State of Texas.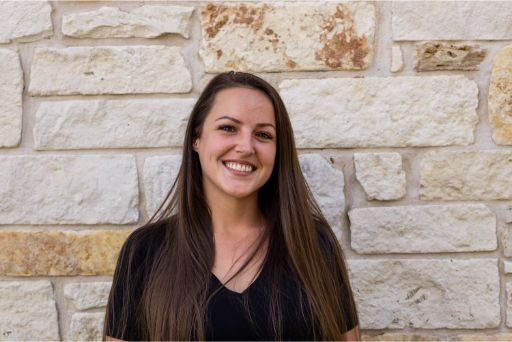 Alison Baldridge
Board Certified Behavioral Analyst
University of Texas
Alison received her Bachelor's degree in Early Childhood through 6th grade General Education from Sam Houston State University in 2012. She earned her Master's degree in Education with an emphasis in Early Childhood Special Education from the University of Texas in Austin in 2016. Her experiences in education inspired her to pursue the field of ABA. Alison's areas of interest include: autism-spectrum disorders, challenging behaviors and using sign language and AAC to help promote functional communication.