We provide an opportunity to share your knowledge and passion for children's therapeutic services in a collaborative and supportive environment.
We are always on the lookout for talented therapists to join our team. Currently, we are hiring Registered Behavior Technicians (RBT) and Speech Language Pathologists for full time positions. Send us your resume today!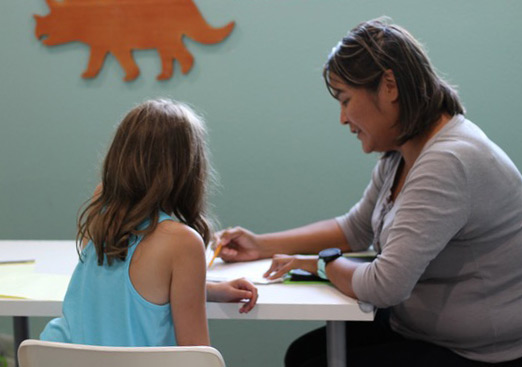 Round Rock Children's Therapy Center is an award-winning leader in pediatric therapy services offering ABA, Speech, and OT to children in need throughout the north Austin area.
Our unique, interdisciplinary team of ABA, Speech, and Occupational therapists collaborate well together and benefit from cross-disciplinary skills and ideas. With a small caseload, you'll be able to ensure the highest quality of care for your clients, while keeping parents informed of their child's progress. Additionally, our personalized setting will allow your contributions to be recognized by a leader who is on-site, but also gives you the space to do your job without micromanagement. All of our therapists take pride in their thoughtful, hands-on approach and dedication to children.
Apply today to achieve the supportive environment, work-life balance, competitive pay, and plethora of benefits that are readily available only with us!
A Registered Behavior Technician is responsible for the day-to-day execution of a behavioral health plan. This can include things like interviewing patients, conducting follow-ups and collecting data. They must also interact directly with patients or clients, who may be experiencing things like a substance abuse disorder or psychiatric disorder, and for meeting with patients' or clients' family members. Other important duties for Registered Behavior Technicians include:
Daily Responsibilities:
Administering medications
Participating in counseling sessions and meetings
Answering questions from patients and their family members
Helping patients with everyday activities
Qualifications:
A willingness to see each child we serve as a unique individual
Articulate, professional demeanor with parents/caregivers
Comfortable working independently and within a team
CPR certification and background check required upon hire
Benefits:
Very competitive salary
Career growth opportunities
PTO, paid holidays, bonuses
Supplemental health insurance
Work-life balance
Flexible hours may be available
Positive and fun culture
Team events
Full-time, part time, and PRN applicants are all encouraged to apply!
Send all resumes to: rrctc.office@gmail.com